Wynne very generously treated a few of us (who helped perform and record her work) to dinner and dessert at Swensens 2 days ago.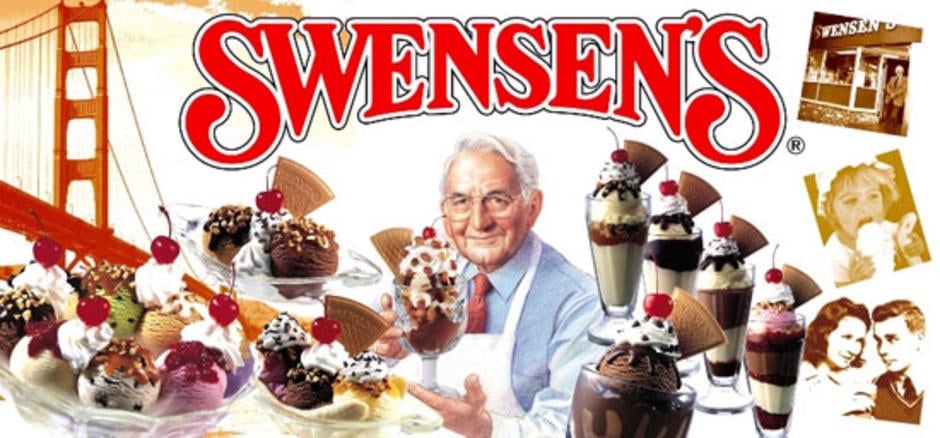 My Baked Spaghetti Bolognese:
The meatballs were fab. Apart from being a little too salty, it was great. Not too filling, and that's saying a lot - coming from a person who doesn't eat much.
Vincent's Beef Burger:
The egg look divine dunnit?
Karen's Mushroom Soup:
Yes, the bowl IS made out of bread. How cool is that?
Wynne's Hot Dog:
Lol. She was like: processed meat is my best friend. O_O
I didn't get pictures of what Ryan ate though. It was a fish-something, I think. But anyways, we ordered a regular "Earthquake" after we were done with our main course.
Earthquake:
Flavors: Butterscotch, Chewy Sticky Chocolate, Rocky Road, Cookies & Cream, Chocolate Peanut Buttercup, Vanilla, Mocha Almond Fudge.
Toppings: Since there were 8 toppings and we had 8 ice cream flavors, we just asked for one of each.
Verdict: do NOT get the pineapple topping. I don't mind pineapple (usually) but having it with ice cream is just... weird. And Blueberry jam topping with mocha ice cream tastes kinda funky as well.
Wynne's cherry stalk knot:
Vincent was making our ice cream platter into a disgusting bowl of goo:
Another one of Vincent's masterpieces:
Would definitely pay Swensens another visit when I can!
For more info on their menu, branches, etc. . . visit this
LINK
!